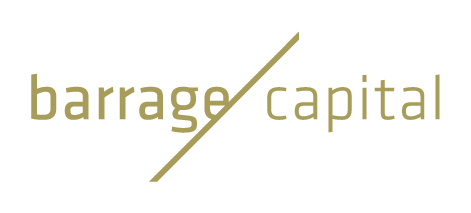 Barrage Capital Inc.
Barrage Capital was founded in 2013 by four partners with a shared passion for value investing, an approach first taught at Columbia University in New York in the late 1920s. All four partners are portfolio managers who work in an open and collaborative environment in order to obtain favourable returns, with a keen eye on risk.
Value Investing
Single Fund Long-Only. Global Equity with a North American focus. The managers invest with conviction in great businesses managed by outstanding managers when they are available at a discount to intrinsic value.

Long term growth and returns above major North American indices.
Bottom-up fundamental analysis, concentrated portfolio of the managers' 8-15 best ideas. Risk is managed through seeking a margin of safety with each investment in order to reduce the probability of a permanent loss of capital.

Patrick Thénière, BAA Finance, CIM, Portfolio Manager and Partner
Rémy Morel, CIM, Portfolio Manager and Partner
Maxime Lauzière, BCom Finance & Accounting, CFA, Portfolio Manager and Partner
Mathieu Beaudry, BCom Finance, CFA, Portfolio Manager and Partner

Barrage Capital
Team