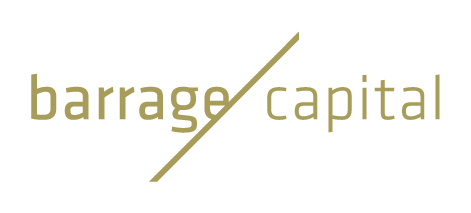 BARRAGE CAPITAL INC.
Barrage Capital is a Montreal-based investment management firm focused on ''Value Investing''. It was established by four investors sharing this investment philosophy. It was first taught at Columbia University in New York in the late 1920s. The success and reputation of former students helped to popularize this approach.
Value Investing
Opportunity awareness: no regional, sector or market capitalization constrains.
Risk aversion: the managers look for investments with a margin of safety.
Avoid over-diversification: the portfolio is comprised of a limited number of securities to fully benefit from the best ideas.
Long term growth and returns above major North American indices.
Value Investing consists in buying the shares of quality companies when their price is undervalued. A significant difference may exist between the value of a company and its trading price and this difference with the passage of time tends to disappear. The value of a company is primarily derived from the value of its assets and their ability to generate profits.
Fundamental analysis and search of under-evaluated shares.
Mathieu Beaudry, CFA
Maxime Lauzière, CFA
Rémy Morel
Patrick Thénière
Barrage Capital
n/a