When we met with Tonus Capital (Tonus) for this interview, the firm had just entered the QEMP program, providing the company with an allowance and helping with the formalization of its U.S. Small Cap Equities Fund, a product that meets the requirements of institutions with regard to investment. Recognition by the program committee qualifies Tonus for growth within this key institutional niche and thus facilitates the expansion of its team. Hiring is one of the tangible objectives of the firm in joining the QEMP initiative. "Contributing to the Québec ecosystem is therefore a direct impact of this and I think our fund will enable us to get assets from the rest of Canada and the United States for our portfolio," Philippe Hynes, Tonus Capital President and CEO, says.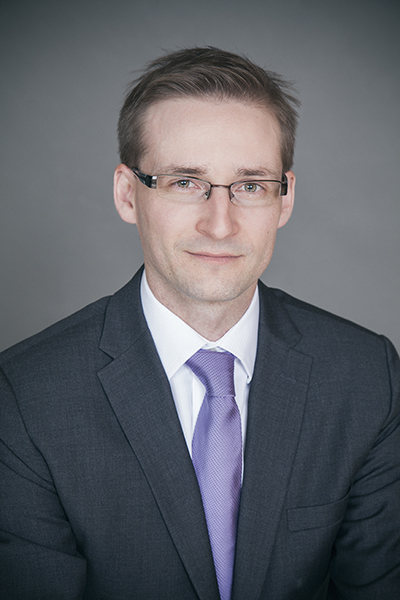 "Though several institutions support the idea of investing with smaller managers, because of their capabilities and flexibility, consultants and selection committees' high operational requirements are often an impediment," Philippe notes. The QEMP program has actually been an excellent tool, urging Tonus to reach this next level of service.
The Tonus Advantage
Tonus' CEO started monitoring the stock market at a very young age. "My father bought me 100 Bell Canada shares when I was eight years old, and I still have the sheets where I would draw graphs every day after checking the share price in the newspaper… I have always been a stock market enthusiast," he recounts.
Since its launch in 2007, Tonus has been generating strong performances with a North American investment strategy, appealing to a private wealth clientèle from Québec and Ontario. In 2019, the firm introduced a complement to this approach, its U.S. Small Cap Equities Fund, namely targeting pension funds, which are more likely to opt for this asset category. Highly skilled at security selection and an in-depth fundamental research specialist, Tonus designs its financial models, meets with management teams of the companies it invests in and develops its own investment theories. The firm also stands out through its customized analytical work and value-oriented method. "We try to find relatively unknown, misunderstood securities, or those that are temporarily unpopular for various reasons, something that greatly differentiates our portfolio from securities in the benchmark index," Philippe remarks.
According to Tonus' CEO, emerging portfolio managers are especially driven about getting the best results, while thoroughly respecting their clients' investment policies and risk management approach. Indeed, sustaining growth for their portfolios by providing superior performances is what helps them move forward. "We can't deviate from our investment philosophy if we want to hold on to our mandates, so it's beneficial for clients to work with small firms such as ours, which will do all in their power to exceed expectations," Philippe explains. He also believes geographical proximity is an asset for Québec's asset managers, since they are generally more available to local investors who are of course likely to be essential to their success. "The quality of service and of the contact with the investor, the transparency shown, these things are all the more valuable in this context," he says.

In addition to contributing to the local financial sector's health through their own success, Tonus is committed to getting involved in the firm's community. For 12 years now, Philippe has been teaching an investment course at Concordia University. "That's how I give back to the university and the next generation, by showing them what we do as part of a syllabus I developed," he points out. As well, Tonus employees are members of various boards of directors for Montreal foundations.
What Is Keeping Tonus Capital Busy Now
While continuously focusing on risk management and the quality of its analyses, Tonus continues to deliver excellent performances, and to provide its clients with exceptional transparency. "We are very open to dialogue when it comes to our clients, we want them to feel included and have a good understanding of our decisions and methods," Philippe explains.
Having spent more than a decade perfecting its first investment product, Tonus is now working to promote the institutional element of the firm's service offer, as it maintains the great flexibility made possible by its North American strategy.