 CAP INTRO October 5th
Attend to our first CAP INTRO !
This event will facilitate connections among Institutions, Family Offices, other Investors, and leading Fund Managers.
Cap Intro event will host some keynote speaker who will share with you how to successfully raise assets and One on One meetings.  They are the fastest, most efficient way to connect with industry professionals at a conference.
Day Schedule:
9:00-9:30a.m.  Attendee Registration and Networking
(Continental breakfast & coffee)
9:30-10:30 a.m. Panel Discussion #1:
How can Emerging Managers…EMERGE!
Panel includes: Peter Pavlina, Managing Principal at Hamersley Partners
10:45-12:15 p.m. 1-on-1 Meetings:
15-min sessions between Allocators and Emerging Managers There will be 6x 15min 1-on-1 meetings during the 90 minutes where emerging managers will have the opportunity to pitch to potential allocators.
12:30-1:30 p.m. Lunch & Panel Discussion #2:
Emerging Manager Trends – Hot and Not!
Panel includes: Francois Rivard, CEO of Innocap
The event will take place at the date, time and location below:
Wednesday,  October 5, 2016 from 8:00 a.m. to 2:00 p.m.
1145 avenue Union, Montréal (Québec), H3B 3C2
100$ admission
Merci à nos commanditaires,
Thanks to our sponsors…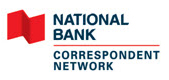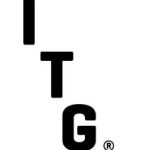 $100.00