2021 CGE-EMB CAP INTRO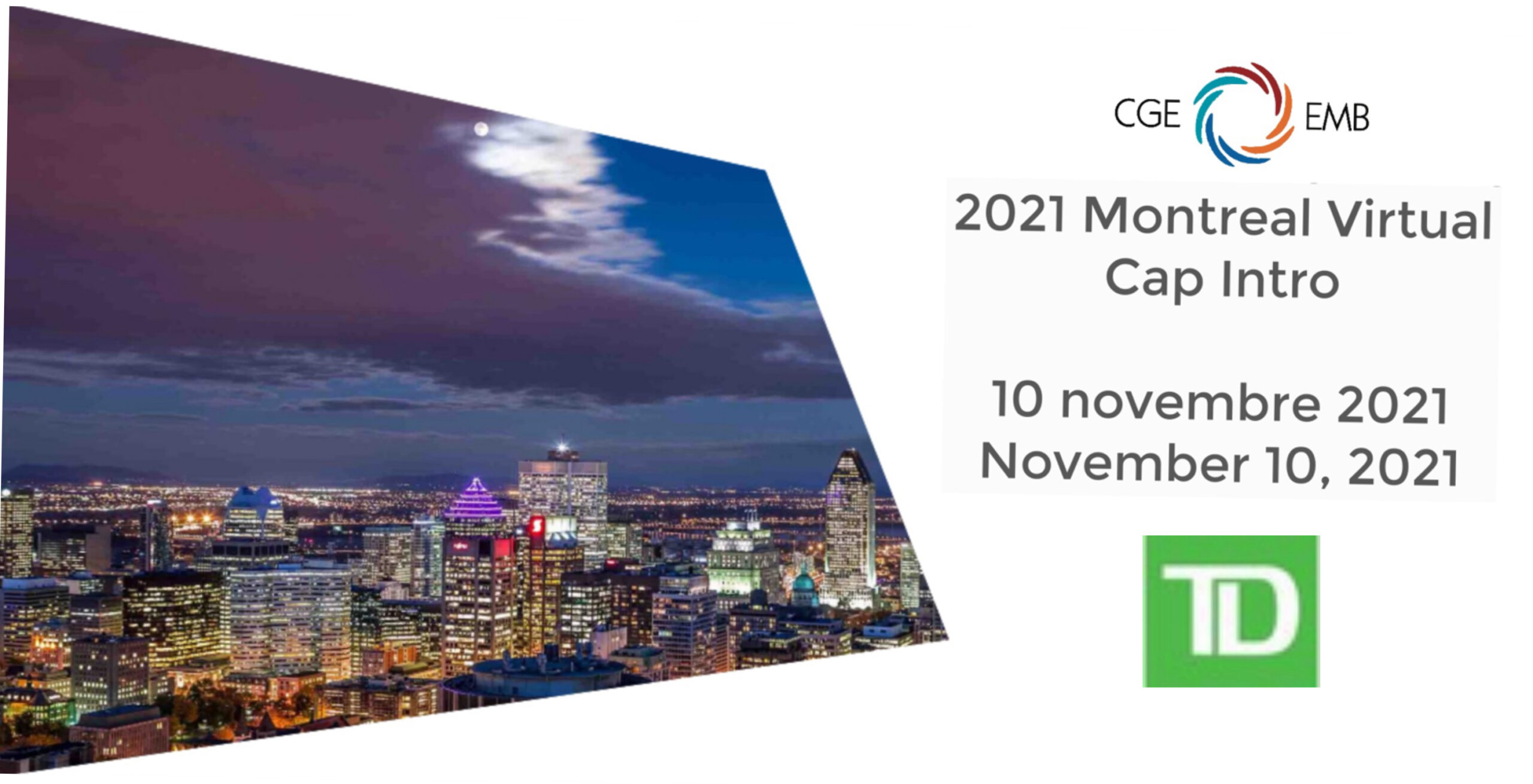 IMPORTANT!
Final date to register for the One-on-One meetings
October 22nd
Date: November 10th, 2021
Location: Online!
Fees: $100 per Emerging Manager Firm and FREE for Potential Allocators
AGENDA:
9:00-9:30 a.m. Attendee Registration and Networking
9:30-10:30 a.m. Panel Discussion
Panel Discussion :  Adventures and Experiences of Emerging Managers
Aaron Stern, CIO at Converium Capital
Amira Strasser, CEO at Applied Research
Mathieu Boisvert, CEO at Bastion Asset Mgmt.
10:45-12:15 p.m. 1-on-1 Meetings:
15-min sessions between Allocators and Emerging Managers
Click the button to load the spreadsheet.
To complete your registration please fill out the attached spreadsheet and return to [email protected]
$100.00