Montreal Alternative Investment Forum
June 21 @ 8:45 AM

-

2:00 PM

110$
With volatility returning in markets, alternative investments have solidified their important place in institutional and retail portfolio construction. This inaugural flagship AIMA Montreal Alternative Investment Forum aims to discuss current trends impacting hedge funds, liquid alternatives, private credit, private equity and more.
Closing Keynote:
Eduard van Gelderen, Chief Investment Officer, PSP Investments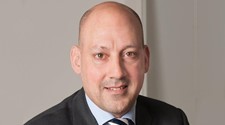 Eduard van Gelderen is Senior Vice President and Chief Investment Officer at the Public Sector Pension Investment Board (PSP Investments) where he oversees the organization's total portfolio and establishes the long-term investment portfolio strategy. He also heads the responsible investment, public policy, and government relations functions.
8:45am Registration
9:00am Opening Remarks
9:05am Macroeconomic Case for Alternative Investments
9:30am Hedge funds: Portfolio Fit for All Seasons
10:10am Designing External Portfolio Management Excellence
10:35am Coffee/Networking
11:00am Private Markets and the Big Valuation Question
11:40am Key Due Diligence Considerations in Alternatives
12:05pm Lunch prep/Networking
12:30pm CIO Perspective: Alternative Approach to Fiduciary Leadership
1:30pm Closing Remarks & Networking
2:00pm Close