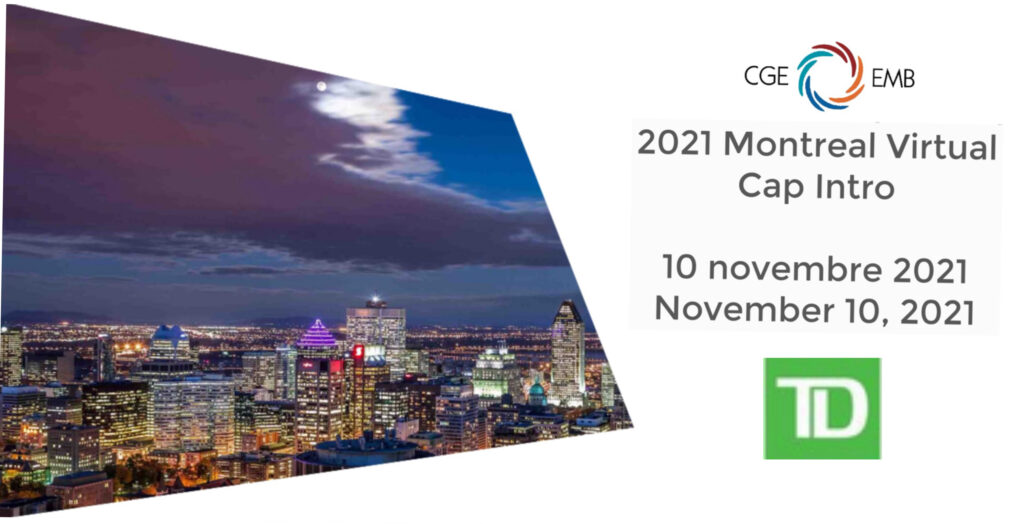 In order to ensure that you all have access to the Cap Intro platform, we need the names and contact information of all participants from your firm.
Please fill out this form.
******************
Afin de vous assurer de tous avoir un accès à la plateforme du Cap Intro, nous avons besoin de tous les noms et coordonnées des participants de votre firme.
SVP remplir ce formulaire.
Register participants here – Inscrire les participants ici