As part of his extensive experience with various prominent companies, Vincent Dostie served as Vice-President of Investments for a multi-family firm. There, he hired portfolio managers, led business development and oversaw asset allocation for some forty wealthy Québec families. He remained interested in investment analytics and decision-making, so his flagship project was to establish an independent asset management firm. The first few team meetings of this Montreal startup, which was incorporated in 2016, took place on Mount Murray, one of Mount Royal's three hills.
Vincent founded Mount Murray Investment with two former colleagues from Caisse de dépôt et placement du Québec (CDPQ). "It takes a great deal of courage to start your own business independently, and my previous opportunities working at investment startups were extremely rewarding, helping me in progressively reaching this important decision," the firm's CEO and Co-Chief Investment Officer (CIO) mentions.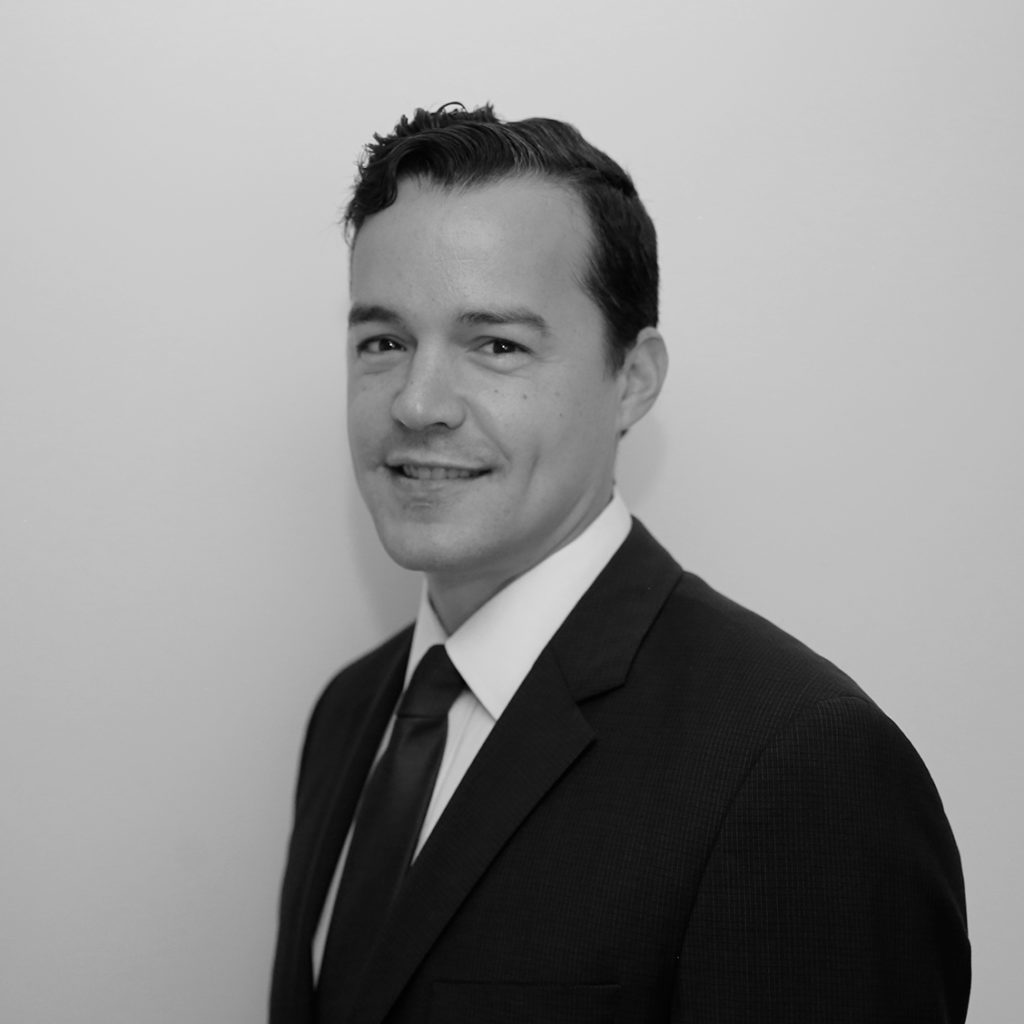 The intellectual challenge in investment was a key factor for Vincent when choosing his field of expertise. The fast-paced markets, analytical work and limitless research involved, as well as the joy of implementing one's ideas, are all aspects that prompted him to pursue a career in this industry. "You get hooked once you've worked at CDPQ, where you have access to all the resources in the world to stay ahead in the global investor market," he points out. "You see it when you speak to new graduates, how this line of work actually makes people dream, as you can truly surpass yourself if you're really well organized and you work efficiently."
A Higher Viewpoint
While he was working with startups, Vincent thought about investing further in emerging markets, which is still a key strategy for Mount Murray Investment today. "Keith Porter, the company's Co-CIO, was in charge of a large CDPQ team that was focused on investing in these markets," Vincent relates. "It's a rather rare expertise in Montréal and it's great for investors to be able to seek advice directly from a seasoned local manager, to explain what emerging markets are exactly," he says. "As well, for an asset manager who invests significant amounts of money for clients, it's always helpful to get a sense of the character of the people you invest with, and this is easier to do when you're dealing with a local firm."
A highly inclusive organizational culture is another one of Mount Murray Investment's assets. To build a team with a wide range of skills, the firm pays special attention to applicant selection and employees' engagement in internal discussions. "Everyone has their place, whatever their level of experience, and I would say we have a modern vision when it comes to investment," Vincent states.
The firm aims the structured integration of large amounts of data to its macroeconomic analysis, based on a top down approach, in addition to the fundamental research conducted by its team of analysts and managers about portfolio companies. "Emerging markets are seen in many different countries worldwide, and we feel value may be added through a strong macroeconomic structure to help pinpoint certain regions that may be more promising at times," Mount Murray Investment's CEO remarks.
Also, as an emerging portfolio management firm, the company naturally has an innovative outlook because it's currently developing its own methods and processes, as well as its team. "Many studies have shown that emerging portfolio managers generate better returns than those with more established assets," Vincent reports.
In keeping with a style that is firmly rooted in today's reality, Mount Murray Investment addresses the new American President's focus on the climate crisis in the firm's latest newsletter. "We would like to think 2020 was the year of the ultimate recognition of ESG priorities. This new emphasis will benefit various sectors of our portfolios."

Peaks in Value for the Client
Along with competitors of the industry, the firm must face the downward pressure on asset management costs. "This is partly caused by passive investments, i.e. Exchange Traded Funds (ETFs)," Vincent observes. Since the company specializes in emerging markets and targets the addition of significant value compared to its core index, assessing risks and adopting a long-term perspective, it can justify its current fees. "In fact, you should ask yourself if during an entire stock market cycle, your clients' returns minus your expenses are higher than those of the market, because if that's not the case, they should have of course simply opted for an ETF," the firm's CEO concludes.
Acquiring a critical mass of assets under management for cash flow is evidently another one of the challenges faced by new investment firms such as Mount Murray Investment, and this firm places a lot of value on the quest for talent as well. "Because we have a small, specialized team, and each member of this team plays a major role, it is essential we find people with the right, complementary skill sets, and design an excellent onboarding and long-term training program," Vincent explains. "In terms of raw talent, we are so lucky in Montréal, there are professionals with diverse skills and backgrounds, from good universities, and we're able to hire people from countries where we invest, which is really interesting."
One of Mount Murray Investment's growth objectives is the optimization of its analytical systems in order to track a growing number of data, as efficiently as possible and in real time. The firm also wants to set up international research teams, while maintaining a vibrant central team in Montréal. All this to continue to provide clients with the best returns possible.
Mount Murray Investment's member's file.