Before launching his portfolio management firm, B-CAP's Founding President, Mathieu Bouthillier, had gained extensive experience in finance with BMO Nesbitt Burns, Exotix, J.P. Morgan and Optimum in Montréal and London, acquiring rich and diverse skills in several fields, including emerging countries' debt securities, institutional research, investment strategy, institutional back office, portfolio management and the first initiatives addressing environmental, social and governance (ESG) issues, over 15 years ago. B-CAP's President therefore established international relationships and expertise. He also holds a B.A.A. in Finance from HEC Montréal, a Master's Degree in Economics (Finance) from University of Edinburgh and a Specialized Graduate Diploma in financial derivatives from UQÀM in partnership with MX.
Mathieu's passion for market finance was born early on. "I was the type of guy to spend time at the library in high school reading La Presse's markets section, looking at quotes; I already loved it then", he says. He asked his parents to sign an exemption allowing him to open a brokerage account before legal age. "I would watch Lou Dobbs on CNN and even American channels covering stock such as CNBC". As soon as possible, Mathieu completed the Canadian Securities Course (CSC®) and his Chartered Financial Analyst (CFA) course. For B-CAP's Founder, this keen financial inclination should be a criteria for investors in search of a portfolio manager. He feels it truly enhances the client experience.
A Distinctive, Ever-Evolving Approach
This love of finance drives Mathieu to provide unique, transparent strategies, such as B-CAP's absolute return strategy called Good Times Bad Times (GTBT), which invests using both bullish and bearish biases with various asset classes based on its global macro analysis. The firm also leverages investor education to promote its services, effectively highlighting how inspired it is. With more than 400 reports published as part of his many mandates, Mathieu has positioned his company as an expert of liquid assets, for prospective customers and the community of finance professionals.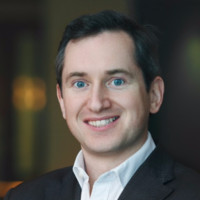 B-CAP collaborates with various partners, including gatekeepers, consultants and specialized software firms, for investment portfolio management for example. Currently canvassing provincial programs for industry professionals, B-CAP also took part in Emerging Managers Board (EMB)'s Cap Intro event and benefits from the advice of its mentor, Jérôme Bichut, who has over 30 years of experience in portfolio management, in global asset allocation and in corporate strategy.
As well, the firm features a wealth of free monthly publications on LinkedIn to spotlight a wide range of events regarding the stock market, central banks and sociodemographic trends. It shares activity reports for every asset class, reviewing common shares by region, style and factor, but also currencies, interest rates and commodities.
B-CAP's Founder opts for a thematic approach mostly guided by the economic cycle and market positioning, for well-informed and increasingly accurate exposure to risk. This bold entrepreneur's background has given him advanced mathematical and statistical skills, specifically in financial modelling. "At J.P. Morgan, I worked with asset classes comprised of several thousands of items and I perfected the method built on identifying opportunities that are ignored by most", Mathieu points out. B-CAP has in fact designed analytical models for the assessment of stock purchase warrants, convertible debentures and preferred shares listed in North America. The firm avoids purely quantitative investment and focuses on investment themes with secular potential, oligopolistic industries and countercurrent positioning.
Furthermore, B-CAP is currently aiming its attention at the global ambition to reach a net-zero economy by 2050, energy production and consumption being at the heart of this monumental goal. The firm's team is making sure it has fully grasped the complex situation Canadian campanies are experiencing in the energy, natural resource extraction and resource processing and sale sectors, which are key opportunities. B-CAP remains open to its clients' ideas, also adding to its relevance.
Québec's Great Potential
Constantly updating knowledge of the market and its possibilities are therefore a key challenge for an emerging manager like B-CAP. The firm must also ensure the execution of its regulatory obligations and bear the high costs that that entails. The various programs available in Québec for young portfolio management firms sometimes have stringent criteria, such as providing a maximum of 10% in family assets. "When you launch your own firm, you find capital where you can, often with members of your family", Mathieu mentions. As he highlights, dedication and entrepreneurship are essential to the success of an emerging asset manager. "Forget about counting your hours and you'll be paying a salary to everyone before doing it for yourself."
Its journey having incidentally started in the unprecedented context of a pandemic, Bouthillier Capital (B-CAP) made it its mission to deliver competitive performances for investors by implementing innovative strategies. The firm's investment approaches combine capital protection and growth, in addition to pursuing atypical investment opportunities with high performance potential.
One of the first challenges faced by B-CAP was choosing a nonexistent name, involving checks across Canada and the U.S. For the sake of the cause, Mathieu had to lend his name to the company. Then, securing a new Bloomberg licence and some institutional research helped B-CAP in getting a pulse on the market and being able to provide services to industry professionals (B2B). Registered with the Autorité des marchés financiers (AMF) as a portfolio manager and derivative portfolio manager since January 2021, the firm acquired its first assets on March 31 of the same year.
Today, the firm is focused on increasing its assets under management and establishing business relationships with influential people and organizations. "Your business plan is a series of small steps that move you forward, rather than a solution that falls right into your lap", B-CAP's President notes. PGEQ, the ministère des Finances, Raving Fans (who have discovered and recognized the value of a manager's strategy and are willing to talk about it) are all key allies. B-CAP also wants to create an internal advisory committee. As well, it is getting ready for expansion and working to improve its data monitoring, including the documentation and quantification of current trends.
Speaking of trends, B-CAP's operations were maintained despite economic upheaval related to the global health crisis. "The historic event of COVID-19 caused a tumble for risky assets, but the rebound was just as interesting to see", Mathieu recounts. The pandemic has shown better than anything before it the importance of promoting local economies, which is an indispensable value for B-CAP. While many local businesses have taken advantage of the very positive impact of the crisis, the firm leverages this momentum to enhance its reputation in Montréal and in the province of Québec by joining forces with local programs and business partners. "Being able to talk to one's portfolio manager directly has a lot of value for many investors", B-CAP's Founder says. Also, Mathieu notes how the Québec institutional sector seems to be supporting local companies more and more. It's in Québec's cultural DNA to recognize and promote local success stories and talent. "It is getting difficult to justify choosing investments that are sold by people who don't know the strategy being used, and in other words can't describe it to you with true transparency", he explains.