Both her strong entrepreneurial drive and her desire to offer investors high-quality alternative products led Geneviève Blouin to launch the portfolio management firm Altervest in 2010.
Indeed, having first worked for major financial institutions in Montreal, including the CDPQ, the president of Altervest explains she realized there was a lack of quality in the asset class that is today at the center of her company. "I noticed there were very few interesting alternative products on the market. I also felt that derivatives were either misused or under-used. "
At that moment, Altervest's mission and direction became clear to her: be the reference in terms of alternative investments' integration into portfolios in order to improve their diversification, while applying prudent risk management and succeeding in obtaining maximum returns for investors at the same time.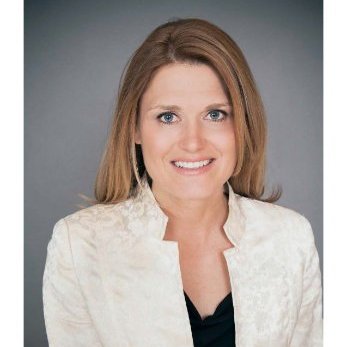 "As an entrepreneur, I thrive on challenges. What motivates me about being an independent manager is also having the flexibility to find products that are truly adapted to the client's needs, even if they are complex. " To illustrate what she considers to be her and her team's role, Ms. Blouin gives the image of adventurers who explore the jungle inside out in search of unique treasures.
"It's a long-term project. First, you have to clear the uncleared paths to find numerous managers and then meticulously study their prospectus. This sorting process essentially allows us to find managers who know how to efficiently manage risk. I don't mind going for funds with lower performance if I see that their managers have preserved capital better than the competition during periods of major market corrections because these funds are the ones that will outperform over the long run."
She believes that Altervest's approach to managing its clients' capital is characterized by innovative, disciplined, and conservative risk management, which is no small feat when it comes to alternative investments.
Winning Strategies During Tumultuous Times
Altervest focuses primarily on private wealth management, but also builds its own strategies through mandates it is entrusted with; these internal strategies helping to balance certain portfolios. Faced with market instability during a global pandemic, Geneviève Blouin considers the rigorous methods employed by her firm to be of the utmost importance. Among other things, she mentions the enviable performance of Altervest's North American Focused Opportunity strategy. During the third quarter, the portfolio generated a return of 10.8%, well ahead of its benchmark index, composed equally of the S&P/TSX60 and the S&P500, which returned 5.6%.
"The good performance was due in part to an allocation to technology companies that do business online and strong companies that are pandemic-proof, such as Five Below (discount detail), Park Lawn (cemetery), and Check Point (cybersecurity)," says Altervest's president.
She also indicates that the major market disruptions caused by the international spread of the coronavirus also presented a great opportunity for her team to verify whether external managers to whom they entrusted assets were indeed equipped to confront storms. Ms. Blouin recalls Warren Buffet's famous quote: "Only when the tide goes out, do you discover who's been swimming without a bathing suit." Like the famous American investor, she considers difficult times as useful stress tests and has recently made good use of recent market corrections to separate the wheat from the chaff among her selection of fund managers.
Believe in the Strength of Local Managers
Geneviève Blouin, who is also the founder and Chair of the Board of Directors of the Council of Emerging Managers (EMB), argues that the position of smaller independent managers is enviable compared to that of large institutions when it comes to innovating and designing unique strategies for investors. "We have much more flexibility and fewer restrictions. This allows us to develop our expertise to the full," says the derivatives specialist. She, herself, does not hesitate to rely on local emerging managers to manage part of her clients' assets.
Also, Ms. Blouin believes that encouraging the proliferation of local managers in the Canadian and Quebec financial ecosystem is essential to ensure its dynamism and diversification. "This is not to say that small managers are better than large institutions, but rather to recognize their contribution to the evolution of the financial sector, notably through the contribution of new ideas, the creation of new products, and the development of technology. "
Towards a Responsible Future
With a desire to offer innovative products that meet the changing needs of investors, Altervest's President and her team are currently working on a Canadian ESG Equity strategy that they wish to launch in January 2021. "I am a strong believer in the importance of being socially responsible and in the saying "Buying is Voting". We are also noticing an increasing concern for the environment among our clients and we want to enable them to integrate their values into their investment strategy," says Ms. Blouin.
She is convinced that this new product, which she particularly values, would also have a place in the portfolios of institutional investors. In fact, Altervest has already initiated discussions with the Quebec Emerging Managers Program (QEMP) to open up communication channels with them. "Just like the EMB, the QEMP helps us emerging managers carve out a place for ourselves in Quebec's financial ecosystem because although we offer exceptional and innovative products, the challenge for a growing emerging manager is always to gain visibility," says Geneviève Blouin.