Crystalline Management
The company was founded in Montreal in early 1998 by Marc Amirault, President & Chief Investment Officer and Jean-Pierre Langevin, Vice President and Portfolio Manager joined the company in May of the same year. The Amethyst Arbitrage Fund, Crystalline's flagship product is the continuation of arbitrage strategies initiated by Marc four years earlier while at the Caisse de dépôt et placement du Québec. Launched with a modest amount of capital, Amethyst has won several awards in recognition of the quality of its results. With a highly skilled staff, an enviable client base, Crystalline's management is committed to gradually increasing its presence on the alternative investment scene with the development of new niche hedge fund strategies.
$252M as of January 31st 2016
The Amethyst Arbitrage Fund is a low volatility hedge fund dedicated to three arbitrage strategies: event driven situations (M&A), convertible securities, and fixed income securities and is focused primarily on Canadian markets.

- The Emerald Global Macro Fund is focused on strategic and tactical opportunities arising from short, medium and long term expectations and macroeconomic trends within the G-20 and a sub group of emerging economies. 

- The Topaz Multi-Strategy Fund provides a dynamic combination of the various strategies offered by Crystalline.



Crystalline's core investment philosophy can be summarized by three basic values: integrity, transparency and expertise, for the sole purpose developing and offering investment returns as independently as possible to traditional asset classes.

- Integrity

- Transparency

- Expertise


Arbitrage (Amethyst – Objectives: return of 5-10 % above 91 days CAN T-Bills with annualized volatility of 5-7%)
Our conservative approach is not based on market anticipations, and is instead designed to take advantage of pricing anomalies between contractually linked securities (M&A deals, convertible bonds, or closely linked government debt).
Global Macro (Emerald - Objectives: return of 8-12 % above 91 days CAN T-Bills with annualized volatility of 10-14%)
This directional strategy has two components (strategic and tactical) built around expectations based on a systematic analysis "top-down" of world economies and actively uses four major asset classes (equities, bonds, commodities, currencies).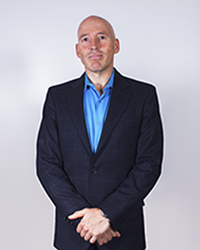 Marc Amirault
President and Chief Investment Officer
Contact information
1002 Sherbrooke Street West, Suite 2110

Montréal, Québec, Canada H3A 3L6

514.284.0248 – info@arbitrage-canada.com

www.arbitrage-canada.com