Quadra Capital Partners
Since 2015 Quadra Capital offers award winning investment solutions tailored for institutional and qualified private clients. Quadra Capital's founding partners are investment professionals with significant experience across the spectrum of alternative investments and traditional asset management. For over 20 years, they have raised/managed in Europe more than 40 billion in multiple strategies.
Global Long Short
In partnership with H2O AM, Quadra Capital has a Global Long Short strategy based on fundamental that seeks to offer investors the opportunity to benefit from attractive risk-adjusted returns. The strategy aims to invest in global equity markets using thematic views to uncover attractive investment opportunities. Its approach has demonstrated a strong track record of 12% annual average since 2010

The Portfolio Manager will seek to actively manage a flexible equity strategy with limited volatility while preserving capital through a rigorous sell discipline. Our strategy is characterised by a Low net exposure to the markets, typically around 30% investing in 40-60 companies, on both the long and short sides with a capped volatility at 10% and a target return of high single digits.
A multi-thematic approach using 3 secular growth themes to unveil attractive investments both on the Long and the Short Side. This approach allows to exploit and avoid the increased correlation between markets and stocks. The 3 themes are Demographics, Innovation and Resource scarcity, where growth seems to be underestimated by the markets.
Quadra Capital tries to build a competitive advantage at each stage of the investment process through a research-driven, fundamental, bottom-up approach. Quadra Capital has a strong corporate access based on long-standing relationships with blue-chip investment banks which allows to see more clearly the growth prospects, the competitive landscape and barriers to entry on each market.
Guillaume Touze, Managing Partner CEO
Paz Ambrosy, Partner
Francois Carlotti, Partner
Paul-Georges Moucan,Partner/Portfolio Manager
Sebastien Tunzini, Analyst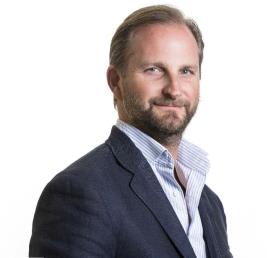 Guillaume Touze
CEO Managing Partner