LionGuard Capital Management Inc.
LionGuard Capital Management Inc. ("LionGuard") is a Montreal-based investment management company incorporated under the laws of Canada and registered in the Province of Quebec with Autorité des Marchés Financiers (AMF) as Portfolio Manager, Investment Fund Manager and Exempt Market Dealer. The Company is founded based on principles of utmost personal and professional integrity. LionGuard abides by the CFA Institute Code of Ethics & Standards of Professional Conduct, an industry's leading ethical benchmark for investment professionals. LionGuard is a member of the Canadian chapter of the Alternative Investments Management Association (AIMA).
Single fund (LionGuard Opportunities Fund LP) and investment strategy

Long-short Canadian equities focus

Emphasis on small and medium capitalization stocks

Limited exposure to resources industry

LionGuard is founded upon principles of personal investment, focus on capital preservation, limiting assets under management and being first and foremost a research organization.

Quality Characteristics - We search for companies with positive unfolding business dynamics and a solid management team
Circle of Competence - We invest in opportunities within our circle of competence.

Fundamental Research and Analysis - We conduct internally detailed fundamental research and analysis.

Identify Catalysts - We search for catalysts, which speed the narrowing of the gap between the current market value and the intrinsic value of the business.

Size of Position - We evaluate how the company fits within the overall portfolio context.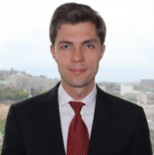 Andrey Omelchak
President & Chief Investment Officer
Contact information
1010 Sherbrooke Street West, Suite 1800

Montréal (Québec) H3A 2R7

514-448-6442 • [email protected]

www.lionguardcapital.com