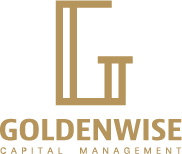 Goldenwise Capital Management Inc.
Goldenwise Capital Management Inc. is a global multi strategy investment management firm. Goldenwise manages capital for qualified institutions, family offices and high net worth investors. Goldenwise is registered in Canada with the OSC as a Portfolio Manager and Commodity Trading Manager, in US with the Commodity Futures Trading Commission (CFTC) as a CTA, and is a member of the NFA.
Quantitative Multi-Strategy (CTA)
Aims to deliver superior absolute returns through our quantitative trading strategies. Seeks to profit from global macro trends, market inefficiency and mis-pricing and to achieve absolute returns that have a low correlation to traditional asset classes. Employs multi quantitative strategies, including: relative value long/short, volatility arbitrage, trend following, spread trading etc.

The primary focus of Goldenwise's models are to identify inefficiently-priced spread relationships. The strategy blends a mean-reversion and trend-following approach combined with quantitative macro event study inputs. The approach is predominantly systematic but does include some discretionary inputs from the CIO.
The model-based, market neutral Volatility Arbitrage approach exploits demand and supply imbalances and market mispricing of various volatility products. The mispricing occurs at the price level, term structure and across different global markets. 80% of the portfolio exposure is in Vol Arb, 20% tends to be in in Trend following.

Goldenwise aims to deliver superior returns over the long-term. Focuses on quantitative analysis and fundamental research coupled with rigorous portfolio construction and a sound risk management framework. We push ourselves to excel, and judge our efforts on the innovation of our research models, the reliability of our strategies, and the risk-adjusted returns of our investment programs.
Huakun Ding-Founder and CIO
Ron Wang-Senior Strategist
Ethan Yu-Equity Portfolio Manager
Adam Cai-Vice President & Director of Research
Leo Tao-Quantitative Analyst



Huakun Ding
CIO